This is a challenge provided by 
dailyuxwriting.com
that I am doing to keep my UX writing skills sharp while I'm between projects. Each day I am also designing a UI (and sometimes branding) to go along with the provided UX writing prompt. Check it out!
Day 1 - Flight Cancellation
I tried to be friendly while still getting the important information across to the traveler. One thing to note is that a cancellation message like this would likely be accessed through an email or push notification, so I designed a push too!
Scenario:
A traveler is in an airport waiting for the last leg of a flight home when their flight gets abruptly canceled due to bad weather.
Challenge:
Write a message from the airline app notifying them of the cancellation and what they need to do next.
Headline: 45 characters max 
Body: 100 characters max 
Button(s): 25 characters max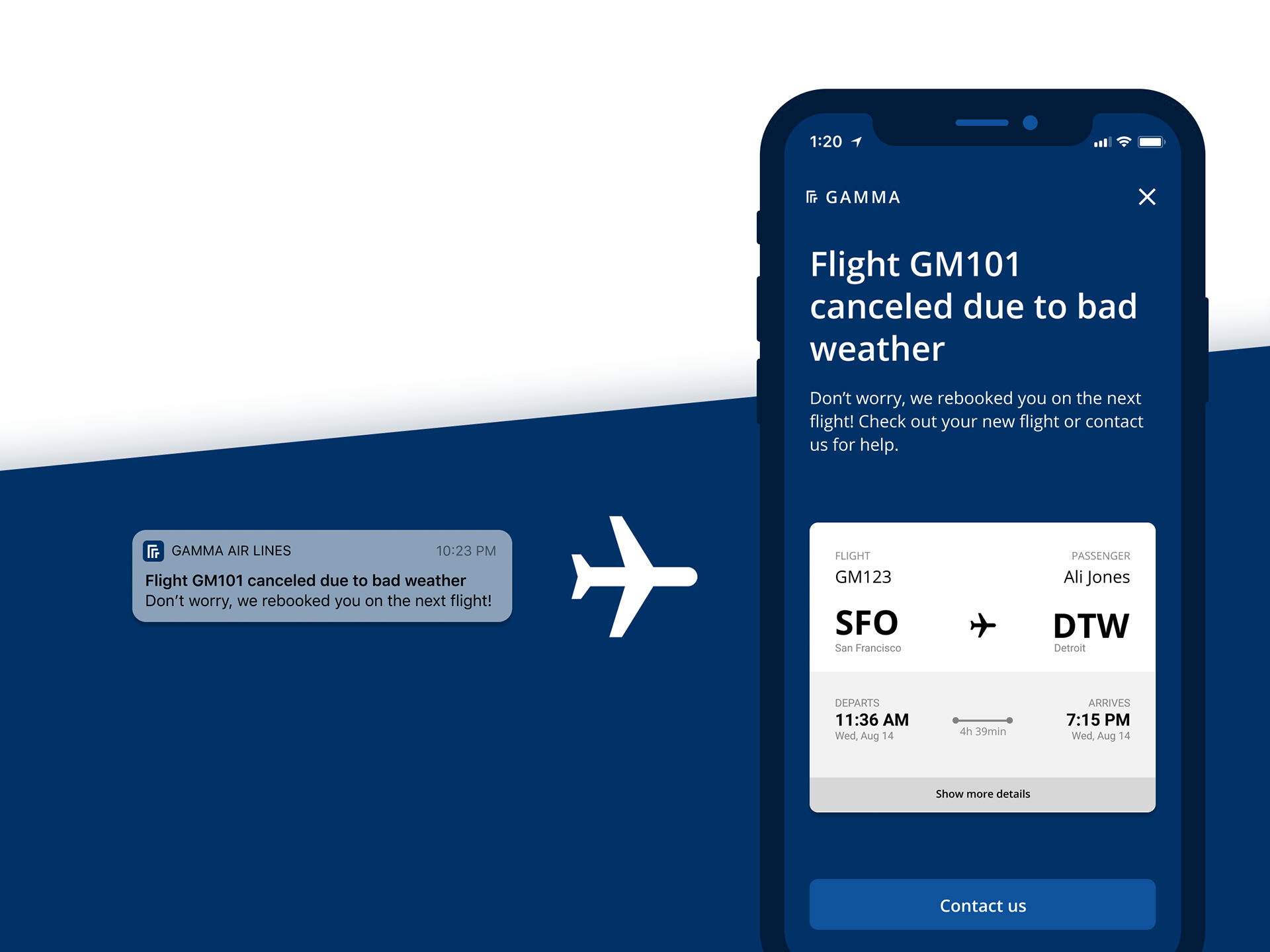 Day 2 - Sports App Promo Screen
Today, I tried to acknowledge the user's business while playing off of their loyalty to their favorite team. Thought it would be fun to make a simple logomark and a combined logo with a tagline to boot!
Scenario:
 A user is a working parent, and a big sports fan, in the midst of their favorite sports season who can no longer attend games.
Challenge: 
Write a promotional screen for an app that lets a user choose teams, sends game reminders, real-time score updates and highlight videos.
Headline: 40 characters max 
Body: 175 characters max 
Button(s): 25 characters max