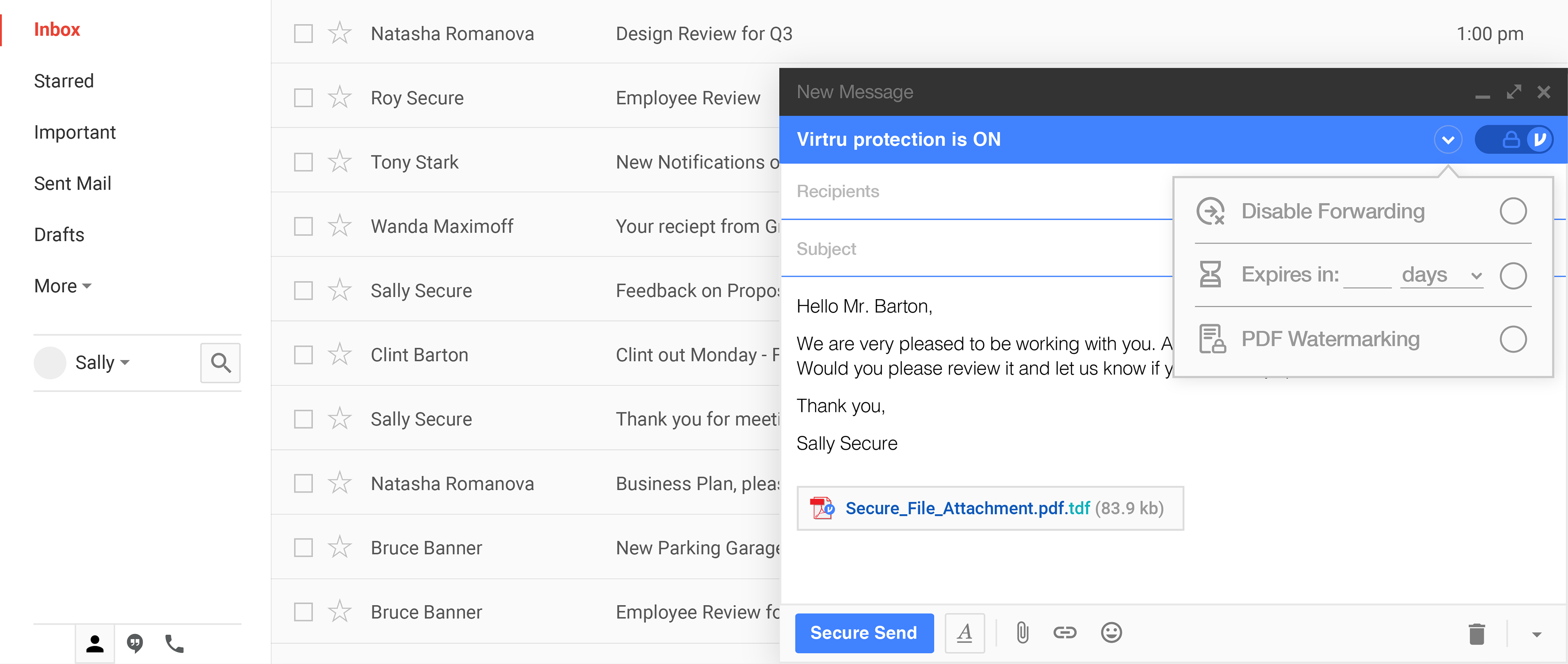 During Summer 2018, I was a 
Product and Support Strategist Intern
 at
Virtru
. I worked on projects with the customer support, customer success, marketing, and product teams.
Here's some of the work I did:
• Authored and managed migration of 200 FAQ articles from Virtru's website to its 
Zendesk Help Center
, resulting in more straightforward marketing pages and a 7% drop in support tickets
• Crafted customer support's style, tone, and voice to be consistent with the rest of the company, leading to the development of comprehensive style guide for Virtru overall
• Assisted in redesign of microcopy and 8 user flows in Virtru website and app, resulting in clearer on-boarding experience and 4% less accidental support tickets over a 3-month period
• Mocked-up and built a MailChimp template, resulting in first external product newsletter containing information on 11 updates and 1 new product
Style Guide and Help Center Articles
After sitting down with the team and analyzing some help center articles and agent responses to customer support tickets,
I recommended that we generate a Virtru Style Guide
. I was confident that an internal style guide would ensure that our communication with customers across email, responses to tickets, static help articles, and video content conveyed the companies brand. The team liked this idea, so as a group, we established a list of 5–7 values that we felt embodied the Virtu brand, especially through a customer success lens.
Some of the most notable values were, "Security first" and "Apologize for the problem, not the product," 
which epitomized Virtru's role as a leader in data privacy and the sheer level of pride the team has for the product, even when it doesn't work as expected. I also am a huge fan of 
Mailchimp's Content Style Guide
, a document I frequently used as a reference when developing content rules for more micro level grammatical and vocabulary. Using the resulting Virtru Style Guide as a rulebook when revising content, our support communication started to sound a lot more like the Virtru our customers know and love.
Here's an example of a update we made to existing support content:
"To notify your recipients that you are sending them an email using Virtru encryption, send them the following templated message."
"While we try to make the recipient experience as straightforward as possible for both users with and without Virtru installed, we understand that you may want to give your recipients a heads up. For this reason, we've created the following templated message that you can send to help your recipients identify Virtru-encrypted messages."